Creative Lapbooks? Yes, You Can!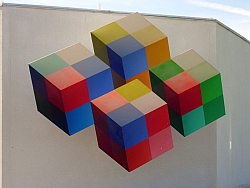 Learning is fun!
Lapbooks are an excellent way to reinforce material. One of the best things about lapbooking is that it taps into creative mediums so it does not feel like a drill or a repeat lesson. As a hands-on activity it becomes an exciting, out of the ordinary learning exploration.
I want to give you tools to step with confidence, out of the box of pre-made tell you where everything is placed type of books into a world of learning opportunities.
Yes, you can do it. Ready? Let's start with the basics.
Lapbook Basics
What Do You Need?
Topics for Lapbooks. This is really important.
Also, gather these few staple art supplies:
·
Glue, tape or adhesive of choice
·
Crayons, pencils, markers, paint
·
Imagination
·
Scissors
·
Paper or Card Stock
·
Positive attitude -Optional but highly recommended
Now What?
You've gathered your supplies, have a topic and know the key ideas you want your children to explain or demonstrate. Now, here is where it gets fun.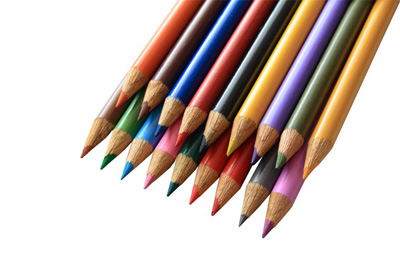 Assembling Lapbooks

One thing I love about lapbooks is that you can start with a very basic book and just keep adding to it as your child learns more.
With that in mind, below are some general ideas to create many different types of lapbooks on the simple topic of colors.

For Example:


A lapbook on colors can develop into :
An

A

rt

B

oo

k

A Graphic Design

lapbook

A Visual Science lapbook

An Optical Illusion book.
This is where you can let your child explore different aspects of a subject that are interesting to them.
This may mean stepping out of your comfort zone and out of the limits of textbooks.


Points to Remember
Focus
When beginning to lapbook, it is a good idea to focus on one small concept. For example, if you are working with small children, you might want to create a Colors lapbook and slowly add one color at a time.
Flexibility
However, it is also about flexibility. So, if your child wants to make a folded box for all 2000 colors in a crayon box. It is ok. Really, it is ok.
Key Points
Next, help your child work key points into their book but focus primarily on expanding his/her interest in the subject.


The Bigger Picture
What you want to keep in mind, is the bigger picture.
What exactly do you want your child to learn about the topic?
What are the key points you want them to know and remember?

Try to be realistic in your answers.
Pushing Too Hard

In homeschooling, so far, I feel my biggest mistake has been pushing my oldest too hard.

Unfortunately, I don't know how not to push too hard or how to stop expecting too much.

IF I figure it out, I'll write a free Ebook and offer it here.
Ready to give lapbooking a try, why not try a free lapbook ?

Now, if you still feel these are way too much to tackle how about trying a mini lapbook instead? They are quicker, easier and there are no complicated folds or methods.











Don't forget to sign up for the free, monthly Homeschool Seeker Newsletter.


You'll get

more ideas

and suggestions to help you homeschool. You will also receive a

free health guide

and each month features

a mini lapbook

.