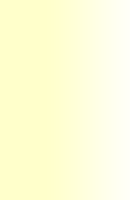 Homeschool Wishlist
Welcome to the Homeschool Wishlist!




I appreciate you taking the time to let me know what you would like to see on this site.

I have been homeschooling for a long time and I sometimes forget things...but I want this site to be a valuable resource for you and future homeschoolers.

I am open to your ideas and suggestions. To let me know just

fill in the form below

.

Let me know what you are thinking you wish you had found here...and someday you just might find it. Well, let me rephrase that a little....as long as what you were looking for pertains to homeschooling you just might find it here. :)

Thanks again!

JulieD




Thanks again for visiting and sharing your requests!












Go from Homeschool Wishlist to Homepage








To Teach




by
JulieD



To Teach
Is
To master
To master
Is
To know
To know
Is
To live
To live
Is
To share
To share
Is
To give
To give
Is
To Teach