Homeschool Questions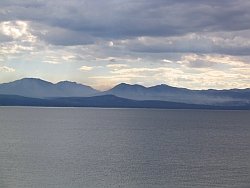 Let us find rest by the peaceful waters of friendship.



Do you have homeschool questions? At some point in time...we all do. Having homeschooled for over 10 years I've encountered or have had questions that you may be having right now. All I can say is, "Ask!" I would love to help you if I can.





What can you ask?



Hey, I think I'll take that question!

You can ask about anything related to homeschools, homeschooling, curriculum, study methods, teaching, learning styles. As long as it is homeschool related I will try to answer it and if I don't know the answer....I'll try to find an answer. Then I'll put the question to other friends, visitors and to the homeschooling community at large.

I will try to answer your questions as fast as possible and I encourage everyone to add their own answers to the questions. Often there is more than one acceptable answer to a question.

However, I would appreciate it if you...


Ask One

then try to

Answer One

.

No pressure only if you can ....





? ? ?





Anything else?



Yes, a couple of things, first, I will monitor all questions for relevance and to keep the questions homeschool related.

Also, please don't add links to other sites. If there is a site that may be helpful ...go ahead and mention it... just don't link it. Thanks.





How does this work?



Easy just fill in the form below. Below the form are links to pages about the questions and the answers they receive.


When I receive your question, I will build a page exclusively about your homeschooling concern. You can then add more questions or let visitors add comments and ratings with the 'Visitor Comments' below the page.

I will always be there to help answer all homeschool questions and to help you.



So ASK AWAY!


Do you have a question about homeschooling?
If you have a homeschool question...ask it. I have been homeschooling for over 10 years. I will always try to base my answers to you on facts and/or my experience.

If you request an opinion then my answer will be
my humble but honest opinion.

Once the page is created other experienced homeschoolers will also have the chance to add their ideas, comments, suggestions and answers.

This will hopefully give you a more thorough answer.
Homeschool Questions and Answers
Click below to see questions and answers from other visitors to this page...

In teaching History or other subjects requiring memorization, can you suggest a good strategy to help students become interested and not bored?

In teaching History or other subjects that require memorization, what is a good strategy or teaching technique to keep the students interested and not …




Go from Homeschool Questions to Resources 4 Homeschoolers homepage