MY HOMESCHOOL PLACE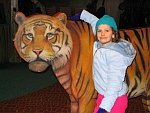 My Homeschool Place is a place to come and share about your homeschool. Creating a "Place" is easy and once set up fun to use.




CURRENT MY HOMESCHOOL PLACES



Laudo Homeschool
Laudo Homeschool Lydia
Laudo Homeschool Joshua
Knights Prairie Academy
Water Fall Heights Homeschool
Ratliff Family Homeschool
School's Out Homeschool


Homeschool Place is a space where you can create an

exclusive page

about your homeschool, read about other homeschools and what they are doing, get ideas, share, document and have fun.

It is only for homeschoolers. No submissions will contain bad language, inappropriate pictures, videos or other material. Your page can be interactive (where others can comment and discuss homeschool issues with you) or private (where only someone from your homeschool address can update or add to the page.


5 Reasons to Create a "My Homeschool Place"

Skip introduction and go directly to Create My Homeschool Place.

1. It is fun. It can be an individual journal, blog, forum just for you, your child or your homeschool. This is to be a place to

share and safely interact

with other homeschoolers.
2. You can document your progress/studies for legal issues
3. You can share what you are doing with friends, concerned relatives, and family
4. You can connect with other homeschoolers, get ideas, share about curriculum, get insights into the ups and downs of homeschooling, ask questions and get answers and more
5. On the days that make you wonder "Why?" you can look back and see the good that has come from your homeschooling and you can see the progress your children are making.



Sometimes when we get caught up in the day-to-day struggles we can't see the big picture until we look back ...to the point where we started.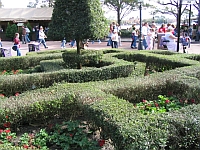 How to Start?


It's easy. Fill in the short profile form below and send it. This will come to me and I will then set up your page and let you know when it is ready.

Then all you have to do is visit your page. On your page will be another form which you can use to add to your page. If you choose to be private only....this will be noted on your page and only submissions by you will be approved.

If you choose to be an interactive site then other comments will be approved.

Remember I review every comment and submission.



What Can I Put on My Homeschool Place?


Anything to do with your homeschool.



Each child in your homeschool can have his/her own page.

Title will need to contain Homeschool name and subcategory, either # or 1st name.

Days you homeschool
Subjects you studied
Curriculum you use
Fun things you learned or did
Field trips
Ideas
Future plans
Personal homeschool journal
What did you do
How did you teach it
Why you homeschool
If it relates to your homeschool or homeschool day

You can make it your homeschool blog or it can act like a homeschool forum. How your page grows and develops will be up to you.


The key point is that this is to be a homeschool community built for homeschoolers, by homeschoolers. It can be the biggest resource for sharing about homeschooling and the best advocate to the world of who we are, what we are doing and why.


Let's show the world,

we care about education,

we care about the future

and that we are dedicated to making sure education stays an important focus.


It is easy to start. Just fill in the form.

I will let you know when your site is ready. Check it out. Update it with a picture if you want to and start sharing. Don't forget to bookmark your page...then you can get back to it quickly and easily.






Create My Homeschool Place
What is not allowed on any My Homeschool Place page?

I review every submission to My Homeschool Place that will appear on this site and I will edit out anything on this list.

Profanity
Inappropriate pictures
Personal infomation....address, phone #'s, email
Links to other sites or products

Therefore, every submission is and always will be Mom and Teacher approved.


I want My Homeschool Place to be a safe place to share, learn, discuss and show how wonderful homeschoolers are to the world.

I will do my best to make sure this is a safe place. Every submission will be reviewed and approved by the standards of truth, peace, love, honesty and respect.


Peace!

JulieD


Go from My Homeschool Place to Resources 4 Homeschoolers Homepage