Tennessee Geography
Online Field Trip





Look for Tennessee Geography Quick Facts highlighted in orange.

Quick Fact: Tennessee is bordered by 8 states.

If you are interested in what other visitors have shared about Tennessee or want to share about your favorite Tennessee places or events follow the link or scroll down to the bottom of this page.


Tennessee Geography: Myths and Folklore
Learning about the geography of a state is more than just finding out what the land is like. It is learning about the people, their past, what they tell their children to keep them safe. For instance, the story of the Wampus Cat.

Forgive me, but I just have to try to tell the story myself:



The Legend of the Wampus Cat


Hiding during the day in the caves underneath the city of Knoxville and roaming at night in the mountain wilderness is the mythical creature known as the Wampus Cat. If for some reason, you are unlucky enough to come face to face with this terrifying creature then you may be able to understand the fright that came upon me when I saw a Wampus Cat.

It is believed that the Wampus is a Cherokee woman who either tried to listen to the tribal council stories (forbidden to women) or who followed her husband on a hunt. She wore a mask or a cat fur and when discovered she was forced to wear the fur coat forever and her spirit still wanders through the hills of Tennessee.

Of those who have seen a Wampus they claim it is a catlike beast which walks on it's hind legs, and has glowing, hypnotic eyes and a wild scream. It is known for its ability to drive people crazy.

So, now you know my problem. lol

Not my greatest story, mainly because I come out as crazy in the end...how about writing a Wampus Cat story of your own. You can even share it here. Just send it in using the form below.


Tennessee Geography: Exploring Nature

Tennesse is a beautiful state with rolling hills and mountains. What exactly can you expect to find in the hills of Tennessee?


From the Mississippi River border to the Smoky Mountains border, Tennessee is a natural beauty. You can find caves, mountains, rolling hills, creeks and rivers, lakes, waterfalls and more natural landscape.






Quick Fact:Cotton made Memphis a major port on the Mississippi River.
Tennessee Geography: Cities and Towns

Sky Lines




Nashville Memphis Gatlinburg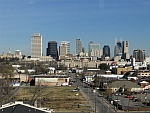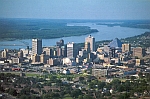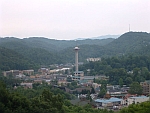 Knoxville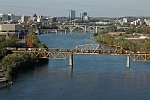 Tennessee Geography: Music
Tennessee is a music state. From Elvis in Memphis to the country singers of Nashville and to the folk singers in the mountains, the music lives in the hills of Tennessee.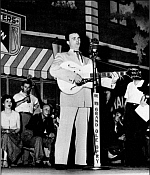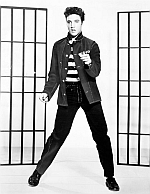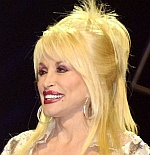 Take some time to listen to some good ole country music.
Tennessee Geography: Historical Places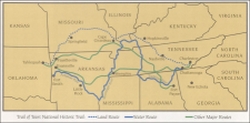 Wikimedia image Gov't. created.

Spend some time learning about this Historic trail. Travel part of it or all of it if you can.
The Trail of Tears is approximately 2200 miles long. This is not a day trip.
Read some stories about this time in our history.





Tennessee Geography: Plants
Do you know what this valuable crop is?

If you guessed, cotton, you are right!
What other crops are raised in Tennessee?



Tennessee Geography: Animals
Ok, so we've read about the Wampus Cat and know that it probably is a folk tale designed to keep the children from wandering too far.....but what if they did wander a bit too far....is there something they should be concerned about meeting?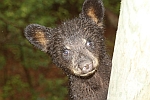 Well, there apparently are bears.

---
Here's your Tennessee Geography Challenge: Can you find 3 or more wild animals native to Tennessee?

---


Quick Fact: Tennessee has more than 3,800 documented caves.
Tennessee Geography: Fun Places to Visit
Dollywood

Copper Basin

Smithfield Fiddlers Jamboree and Craft Festival (July)

Rib Fest in Gatlinburg (August)

Tennessee Aquarium

Smoky Mountains National Park

Marble Springs Historic Farmstead



Food/Recipes

Fried pies, Greens, Grits and Fried Green Tomatoes, Ribs, Corn bread, Bisquits and gravy...Southern Food and all delicious.

My husband loves bisquits and gravy, so when we were newlyweds I tried to make some and failed miserably. That was my foray into Southern cooking.

Of course, my son loves another different southern dish that I haven't mastered yet either; chicken and dumplings. Fortunately, on this one there are a few restaraunts that serve chicken and dumplings.

Do you have any suggestions on making a great bisquits and gravy breakfast? How about a recipe for grits and greens or chicken and dumplings. Please consider sharing. My family will thank you.


News
It is important to keep up with news in your area, especially news that relates to education or to homeschooling. On this site, you will find a page dedicated to Homeschool News. Please check to see if there is any news concerning your state.

Fun Facts
How about a few fun facts about Tennessee Geograpy. Let me see what I can find.
DID YOU KNOW
1. Bluegrass music originated in Bristol, in northeastern Tennessee.
2. The largest earthquake in American history, the New Madrid Earthquake, occurred in the winter of 1811-12 in Tennessee.
3. More Civil War battles were fought in Tennessee than in any other state except Virginia
4. The city of Murfreesboro lies in the exact geographical center of the state.
(See if you can find Murfreesboro on a map,)
5. Elvis Presley's home called Graceland is located in Memphis. Graceland is the second most visited house in the country.
6. The Great Smoky Mountains National Park is the most visited national park in the United States.
7. The "Guinness Book of World Records" lists the Lost Sea in Sweetwater as the largest underground lake in the United States.
8. On a clear day seven states are visible from Lookout Mountain near Chattanooga.
State Symbols
Tennessee Geography Things You Might Need to Know


Here are some things about Tennessee Geography that you probably should know. I'll try to keep the list short.


Date of Statehood: June 1, 1796
State Flower: Iris
State Bird: Mockingbird
State Fruit: Tomato
State Slogan: Tennessee-America at its Best.
State Tree: Tulip Poplar
State Wild Animal: Raccoon




Quick Fact: The city of Kingston served as Tennessee's state capital for one day (September 21, 1807)




Share your favorite story about visiting or living in Tennessee. I'd love to hear more good Tennessee myths and folklore and recipes, too. If you are feeling creative and want to get in on the fun tell us a good Wampus Cat story. Make us check our windows and doors to make sure they are locked tonight. :)





Tennessee: Share your stories, recipes and favorite places!
Recipes, stories, favorite places to visit or things to do in Tennessee...please share! We'd love to hear from you.

Have a picture? Great! Send it, too!
What Other Visitors Have Said About Tennessee
Click below to see contributions from other visitors to this page...


Fort Dickerson Living History Not rated yet
This coming weekend at Fort Dickerson Park is a free living Civil War History event. Included in the event are a Civil War medical and surgical exhibit, …

Museum of Appalachia Not rated yet
It was raining when we visited the Museum of Appalachia but it didn't damper the effect of being immersed in a time and culture different from our own. …













Return to the Resources4Homeschoolers home page from Tennessee Geography