Homeschool Pride
Welcome to the Homeschool Pride Blog!
New lapbook templates, lapbooks, mini lapbooks, homeschool journal entries, used books for sale, helpful tips and Homeschool Place submissions and more are updated frequently. By subscribing to the RSS feed for Homeschool Pride Blog you won't miss an update.
Thanks for visiting. I sincerely hope you enjoy your stay and come back soon.
May you see the blessings of your day and rejoice accordingly.
Also...
How Would You Like To Contribute To This Blog?
That's right, you can even become part of the Homeschool Pride! Simply tell your favorite homeschool story or tip here! A link to your submission will be included below and will become a permanent part of the site for others to read!
Apr 20, 2017
Creative Lapbooks? Yes, You Can!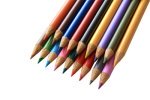 Are you interested in creating lapbooks but need some guidance? Do you feel overwhelmed with the larger lapbooks and information overload they provide. Here I will tell you what you need...just the basics.